Indianara Carvalho, Claudia Alende, Ana Flavia and Vivian Cristinelle - First placed in the competition - were successful in 'ride' in a bikini.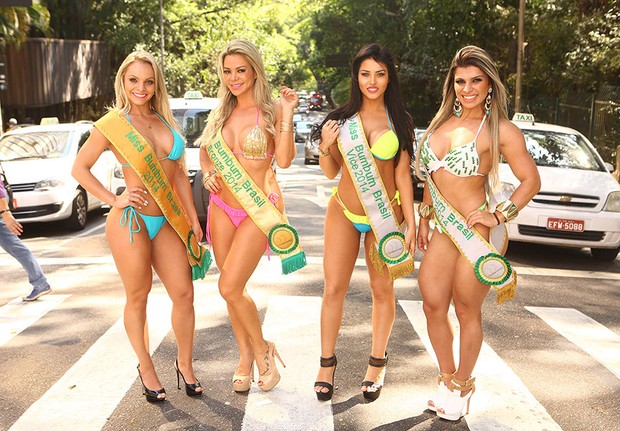 They were the winners of the

Miss Butt Brazil in 2014

, are a resounding success on social networks and in the streets wherever they go.
If they are in

bikini

and track, then stop traffic.
Literally.
We take Indianara Carvalho - Miss Butt Brazil 2014 - Claudia Alende (vice), Ana Flavia Magalhães - who finished third - and Vivian Cristinelle, Miss Butt sympathy, for a little walk only a bikini by the main road from the capital São Paulo, Paulista Avenue.
The four signed autographs, were approached by women and children and heard lots of singing men.
"What depression get home and see her mistress, saw," said an enthusiastic boy - and not very nice.
The female harassment, according to them, is more respectful and curious.
"Women usually come to ask how many hours a day I'm in the gym, as is my diet," says Ana.
The girls won by a metal ring made to order by a craftsman who sells his works in the range from MASP (Art Museum of Sao Paulo. "You are very beautiful," he said to all each of them to deliver the treat.