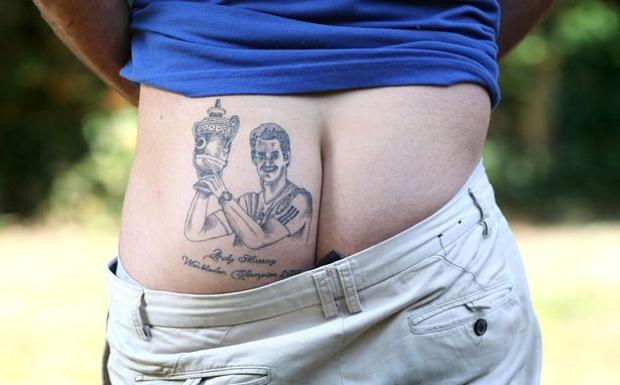 Excesses by Murray-mania - The promised: "If Murray wins Wimbledon, I do a tattoo right there ...".

And it was the 27 year old fan of the Scottish word that has a tattoo on his idol and lifts the famous salad bowl.

Sure, the place is not the most celebratory ...